Polymers
Magic Cure for More Energy Efficiency in Buildings
WACKER is already a global market leader in dispersible polymer powders based on vinyl acetate-ethylene. Two important drivers of further growth in this business are energy efficiency and climate change mitigation. This is because energy-efficient refurbishment of building stock needs high-performance insulation materials, and this white powder plays a major role in this field. Polymers from WACKER help to reduce co2 emissions and energy costs worldwide.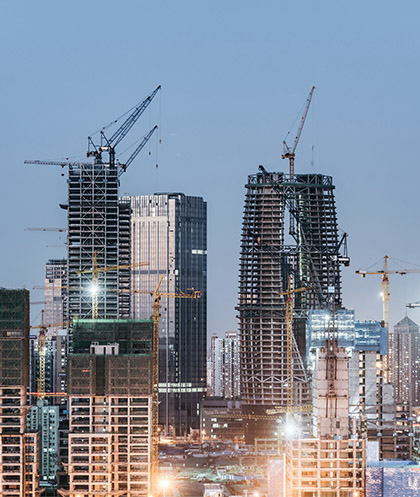 Tanja Gebhard's face lights up whenever she talks about her products: "Our powders and dispersions are really like magic cures. You only have to add a small amount of them to dry-mix mortars, like tile adhesives and leveling compounds, to obtain new, much-improved properties," says the business chemist. Gebhard has been at WACKER for 15 years, where she manages the various market segments for the polymers business and sets out their global strategic direction. Dispersible polymer powders and dispersions based on vinyl acetate-ethylene, or VAE for short, are at the heart of the matter. WACKER has been producing such VAE dispersions since the 1930s, initially as adhesives for the wood industry or as binders for paper and textile fabrics, and later for applications in the construction sector.
Then, in the early 1950s, Max Ivanovits, a chemist at WACKER, had a brilliant idea while drinking a cup of instant coffee. He realized that it ought to be possible to make liquid dispersions using the same principle of "adding water to powder." Dry-mix mortars already contain added dispersible polymer powder and are simply mixed with water on site – obviating the need to mix liquid dispersions with other constituents in a time-consuming procedure to produce the finished mortar.
"Buildings account for 40 percent of the world's primary-energy consumption."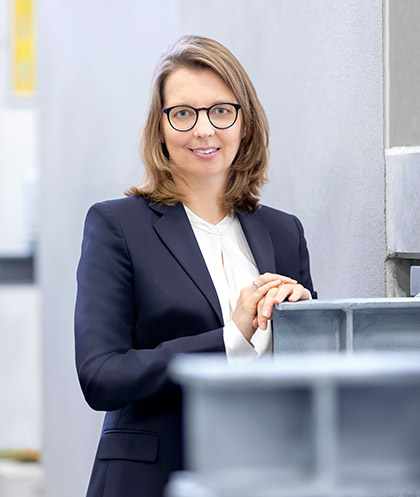 It was quite a few years before the new dry-mixes became established on the market. Today, however, WACKER POLYMERS is by far the global market leader in VAE dispersible polymer powders. Last year, the business division sold some 400,000 metric tons all over the world, mostly to customers in the construction sector. More than 60 percent of its sales are generated with polymers destined for construction and renovation products. Among the most important applications is the thermal insulation of buildings.
Energy-Efficient Renovation of Buildings Is Becoming Very Popular
The reasons for this are plain to see. The need for climate change mitigation and the high cost of energy have made energy-efficient refurbishment attractive. Buildings consume a great deal of energy, mostly for heating and air conditioning. "Overall, they account for about 40 percent of global primary-energy consumption, while being responsible for one-third of global CO2 emissions," says Gebhard. Much of the energy input is lost before it is used. "Up to 40 percent of it just escapes through the external walls of a house – if they are not insulated," she adds.
Paper Packaging on the Rise
Paper packaging is trending. The reasons for this are obvious: paper and cardboard are comparatively easy to recycle and readily lend themselves to ways of achieving a circular economy.
The Ellen MacArthur Foundation surveyed a total of 130 businesses in high-volume packaging industries, e.g. food and beverages, retail and cosmetics, about their packaging strategies. More than 340 different packaging examples were examined. The survey showed that the businesses' preferred approach for the bulk of these examples – more than 70 percent – was a change of material. Substitution to paper packaging came out on top, at more than 25 percent. Paper and cardboard packaging needs the right adhesives – and that's where VAE dispersions from WACKER come in. Water-borne solutions already make up 50 percent of the overall market for packaging adhesives. VAE accounts for one-fifth of that, or around 1.2 billion US dollars. At the same time, industry analysts from Smithers Pira expect the global market for water-borne packaging adhesives to grow 3.5 percent annually until 2027.
WACKER is already a market leader in VAE-based adhesives. The growing trend in favor of paper packaging – across bricks-and-mortar retailing and also online delivery services – opens up attractive growth opportunities for the WACKER POLYMERS business division.
The good news is that there is a simple, proven solution to this problem. Properly functioning building insulation slashes energy usage of houses and thus their CO2 emissions. "That this applies not only to cold regions, but also to warm ones was demonstrated by a model house project that we conducted in Dubai in conjunction with a government scientific laboratory," stresses Gebhard. "Building insulation can cut the power consumption of air-conditioning systems by as much as two-thirds."
External insulation prevents walls from cooling down too much in winter and heating up unnecessarily in summer. However, the composite system must be carefully bonded to the walls and the individual layers must adhere firmly to each other to produce the optimum insulating effect. "That's exactly what our dispersible polymer powders do," she explains. The polymers also make the thin outer skin of the insulation system flexible, protecting it from cracks that would allow rainwater to penetrate through, for example, and from impact damage, such as that caused by hail. WACKER binders are therefore the key to an insulation system that offers long-term durability.
"35 million buildings will require energy-efficient refurbishment by 2030. The EU Commission estimates that this will entail annual investments of 275 billion euros."
One thing Tanja Gebhard is certain of is that "The use of insulation systems on buildings will keep increasing in the coming years." In Europe, though, the greatest potential is to be found not in new construction, but rather in energy-efficient retrofits. The figures paint a clear picture. A study by the European Commission shows that around 90 percent of current building stock will still be in use in 2050. At the same time, three-quarters of buildings standing now are not energy efficient.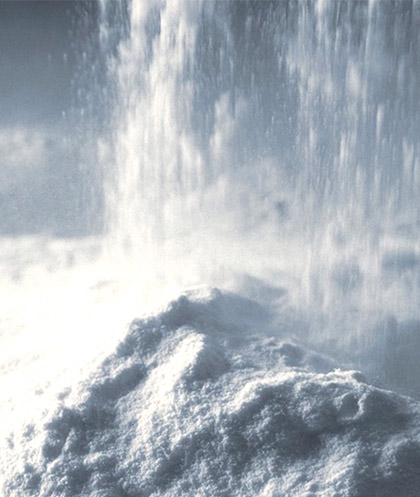 Under the European Green Deal, CO2 emissions in Europe are to be reduced by more than 55 percent by 2030, compared to 1990 levels. The EU is also aiming to be net zero by 2050. "Reaching these goals will take a lot of heavy lifting, especially by the construction sector," Gebhard says, adding that she – like the entire construction industry – expects a veritable wave of renovations to wash over Europe in the coming years. Here, too, she references figures published by the European Commission, which show that 35 million buildings will require energy-efficient refurbishment by 2030. The Commission estimates that this will entail annual investments of 275 billion euros.
The insulating of buildings as an efficient contribution to climate change mitigation is not just a big talking point in Europe. It is trending strongly in other regions, too. China, for example, plans to become net zero by 2060 and is also looking to the construction sector to deliver on this goal. Beijing's current five-year plan for the energy efficiency of buildings envisages, among other things, retrofitting more than 350 million square meters of buildings to render them energy efficient. The global trend toward greater energy efficiency in the construction sector presents WACKER POLYMERS with excellent opportunities to keep growing its dispersible polymer powders business in the years ahead.
Recycled Concrete Instead of Sand
Sand is the most heavily traded solid resource in the world, with human consumption of the material estimated at 50 billion metric tons per year – and that figure is rising. Sand can be found in concrete, bricks, glass, roads, insulation and solar installations, among other applications.
One could be forgiven for thinking that there is no shortage of sand in the world. After all, there is plenty of it in the planet's great deserts. The problem is that desert sand is simply unsuitable as an aggregate in building materials. For one thing, those grains of sand have been worn smooth by winds over the millennia. For another, without edges, the grains cannot interlock with each other – but that is an important condition for use in building materials. Added to which, desert sand is too fine to be used in concrete. Consequently, sand destined for the construction sector is mainly extracted from rivers or seashores, and that has a significant environmental impact. The delta of the Mekong River in Vietnam, for example, is disappearing because of sand mining.
WACKER has now found a way to replace quartz sand in dry-mix mortars, and especially in tile adhesives, with recycled concrete. Tile adhesives have at least three constituents: binders, additives and aggregates. Cement or vinyl acetate-ethylene copolymers serve as the binders. These enhance the bond between the tiles and the substrate and make the tile adhesive more flexible – this is important for achieving a durable tiled surface.
Quartz sand is the most important aggregate in a tile adhesive and typically constitutes 50 to 60 weight percent of the finished product. Recent studies by WACKER have shown that up to half of the sand can be replaced with fine-grained, recycled concrete, without detriment to the tile adhesive's properties. On the contrary, it turns out that tile adhesives formulated with granules of recycled concrete even outperform conventional mixes in some respects. The higher the proportion of recycled concrete, the better the wetting ability and thus the higher the "open time" during which the tiles can be placed in the mortar before it sets – this is a considerable advantage for the tiler.
At the same time, measurements of the tensile adhesive strength show that the bond strength of tile adhesive containing recycled concrete is at least as good as that of conventional formulations. And that is down to WACKER's VINNAPAS® 8620 E dispersible polymer powder, which is responsible for the adhesive's high flexibility. Recycled concrete – as proved by WACKER's measurements – can therefore take the place of quartz sand in tile adhesives, which will conserve natural resources.
WACKER POLYMERS – Strategy and Goals
Intelligent Construction, Bonding and Coating
Growth
Sales to increase by a factor of 1.5 – 2 compared to the past
Profitability
EBITDA margin > 20 percent ROCE > 2x cost of capital
Specific investment focus
Capacity expansion in all regions, innovations, small-scale acquisitions to supplement the division's portfolio
Focus markets
Construction, adhesives, packaging materials, coatings
WACKER POLYMERS is global market leader for dispersions and dispersible polymer powder based on vinyl acetate-ethylene. It plans to use this market position, which is rooted in a global network and strong regional presence, to spur further growth. The division intends to increase production considerably over the coming years, especially in Europe and Asia. There are plans to double capacity by 2030. WACKER POLYMERS is increasingly developing sustainable product solutions that are partly based on renewable raw materials. Also, customer-specific solutions are steadily gaining importance. The division wants to expand this portfolio. Customer demand at WACKER POLYMERS is growing constantly, buoyed by renovation, energy efficiency and sustainability. Numerous government programs around the world, such as the European Green Deal and China's plan to achieve net zero by 2060, create additional momentum for the construction industry. In addition, demand for sustainable solutions in the consumer sector is rising, with adhesives for packaging being one example. The trend here is toward solutions based on paper instead of plastic. WACKER POLYMERS aims to generate an EBITDA margin of more than 20 percent in 2030 and earn more than twice its cost of capital. To reach this goal, the division is continuing its capacity expansion program and is investing in all regions.
Dispersible Polymer Powders
Created by drying dispersions in spray or disc dryers. VINNAPAS® polymer powders are recommended as binders in the construction industry, e.g. for tile adhesives, self-leveling compounds and repair mortars. They improve adhesion, cohesion, flexibility and flexural strength, as well as water-retention and processing properties.
Dispersions
Binary system in which one solid component is finely dispersed in another. VINNAPAS® dispersions are vinyl-acetate-based copolymers and terpolymers in liquid form. They are mainly used as binders in the construction industry, e.g. for grouts, plasters and primers.
Emission
Substance outputs, noise, vibrations, light, heat or radiation emitted into the environment by an industrial plant.
Ethylene
A colorless, slightly sweet-smelling gas that, under normal conditions, is lighter than air. It is needed as a chemical starting product for a great many synthetic materials, including polyethylene and polystyrene. It is used to make products for the household, agricultural, automotive and construction sectors, among others.
Polymer
A polymer is a large molecule made up of smaller molecular units (monomers). It contains between 10,000 and 100,000 monomers. Polymers can be long or ball-shaped.