Vision and Goals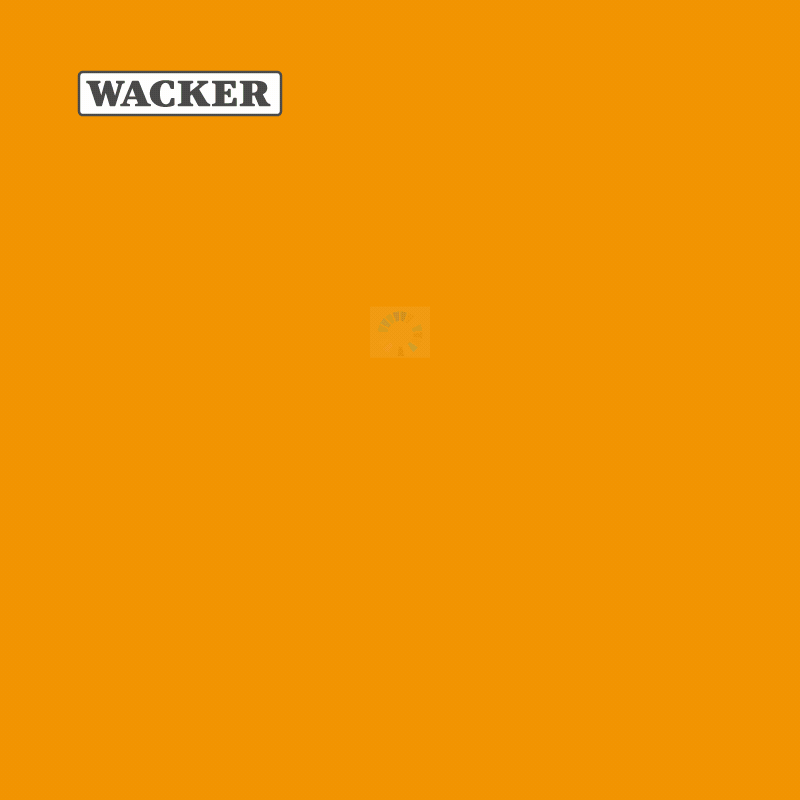 Founded on a vision and five goals, our strategy is an appreciation of what we aspire to achieve. The focus is on profitable growth and on holding a leading competitive position in most of our business fields. In achieving this, we orient our activities toward sustainable development.
WACKER's Vision
We develop intelligent solutions for sustainable growth. WACKER, as an innovative chemical company, makes a vital contribution to improving the quality of life around the world. We want to continue developing and supplying solutions that meet our own expectations – namely to add value for our customers and shareholders, and to achieve sustainable growth.
WACKER's Goals
WACKER's strategic business goals are as follows:
Expand our production capacity, with capital expenditures below depreciation.
Generate higher growth than the average rate for the chemical industry
Focus strongly on sustainability
Achieve attractive margins throughout the economic cycle
Increase our cash inflow from operating activities
Investment spending is focused on region-specific plants for intermediate and downstream production. They have a lower capital intensity than full-scale plants for upstream products.
We want to grow faster than the chemical-sector average by deploying new capacities, by expanding in emerging markets and regions, by innovating, and by substituting competitors' products with WACKER products. In doing so, we intend to increase the proportion of specialty products in our portfolio. Our focal regions and countries for further growth remain unchanged: China, Southeast Asia, India, the Middle East and Brazil. We also see opportunities to expand our chemical business in our established markets in Europe and the USA.
Our Wacker Operating System (WOS) is focused on curbing raw-material consumption and raising process efficiency at our plants, the goal being to further lower specific operating costs. Additionally, we are developing a wide range of new, sustainable products to lower CO2 emissions. For example, we supply polysilicon as a starting material for solar installations and for diverse products used in today's resource-saving construction sector.
Our aim is to achieve attractive margins with our products, with a target EBITDA margin for the chemicals divisions of > 16 percent. To finance investments ourselves, we aim to generate positive cash flow and steadily increase cash inflows from operating activities.
The aim of our Shape the Future program, launched in late 2019, is to cut costs and enhance efficiency. Our business divisions and corporate departments are reorganizing themselves and, in the process, streamlining their workflows and structures. At the same time, we are strengthening the responsibility of our regional entities. By the end of 2022, WACKER intends to save a total of €250 million, which will also mean shedding roughly 1,200 jobs worldwide, 1,000 of which will be in Germany.
In 2017, we launched a digitalization program encompassing all core business processes – from logistics, production control and maintenance through to our distribution systems and new business models. Since December 2019, the program's individual projects have been making progress in the corporate sectors responsible.
SustainaBalance®.
With SustainaBalance®, WACKER is pursuing a sustainability strategy so as to meet key goals by 2030. The strategy comprises three principles designed to promote the balance between ecological, social and economic factors:
Value Up
Footprint Down
Collaboration Beyond
More information can be found in our fact sheets: Strategy and Roadmap, Sustainable Development Goals (SDGs)
Contribution to the United Nations' Sustainable Development Goals
In September 2015, over 150 heads of state and government approved the 2030 Agenda for Sustainable Development at the UN Summit in New York. Governments and civil society were consulted when 17 Sustainable Development Goals (SDGs) that are to be fulfilled in all countries across the world were drawn up. WACKER is committed to responsible stewardship and contributes to the implementation of the following SDGs, in particular:
SDG 4: Quality Education
The WACKER relief fund (WACKER HILFSFONDS) provides support to victims of natural disasters and helps rebuild devastated regions. Here, the foundation focuses on education for children and young people.
SDG 7: Affordable and Clean Energy
The energy sources of the future are the sun, wind, water, biomass and geothermal power. WACKER is making a significant contribution to their efficient use. It is among the main suppliers worldwide of polysilicon for the production of solar modules, for example. Wind turbines consist of composite materials that are bonded together. This requires high-impact modifiers, supplied, for instance, by WACKER.
SDG 8: Decent Work and Economic Growth
WACKER ensures that its employees can realize their potential, assume responsibility and contribute their own ideas by offering them basic and advanced training opportunities. We want our employees to have secure jobs, generous employee benefits and a work culture that facilitates a positive work-life balance. We place great emphasis on offering all our employees equal opportunities and humane working conditions. A further aim is to ensure that any employees who are disabled or have chronic health issues are integrated in the workplace over the long term. Vocational training has always been a focus of WACKER's personnel-development activities. We offer employees attractive compensation, good promotion prospects and a share in our company's success.
SDG 9: Industry, Innovation and Infrastructure
Through our R&D activities, we are pursuing the goal of creating innovative products and applications for new markets and promoting future trends such as sustainable energy production and storage, the increase in mobility, urbanization, digitalization and the rise in prosperity.
SDG 12: Responsible Consumption and Production
We regard lowering our consumption of raw materials, energy and water as a key aspect of sustainable business management. Reducing solid, liquid and gaseous waste – in particular greenhouse gases – is a perpetual goal. In integrated production, we minimize waste by feeding byproducts back into the production loop. Waste heat from one process is utilized in other chemical processes. We endeavor to avoid waste throughout a product's entire life cycle.
SDG 13: Climate Action
With our products, we contribute to reducing the emission of gases that are harmful to the climate. This includes products for insulating buildings, silicone resins for facade protection, polysilicon for the production of solar modules, heat-transfer fluids for solar power generators, and silicon-based materials for lithium-ion batteries. In our own production, we are continuously improving the energy efficiency of the processes, thus lowering the specific energy consumption and associated specific CO2 emissions.
SDG 17: Partnerships for the Goals
WACKER collaborates with suppliers and customers worldwide to promote sustainable business practices. Two global initiatives form the basis for sustainable corporate management at WACKER: the chemical industry's Responsible Care® initiative and the UN's Global Compact. WACKER is a member of the Together for Sustainability (TfS) initiative. It aims at developing a global program for responsible procurement of goods and services and improving the ecological and social standards of suppliers.

Guideline for using SDG icons: PDF and www.un.org/sustainabledevelopment/news/